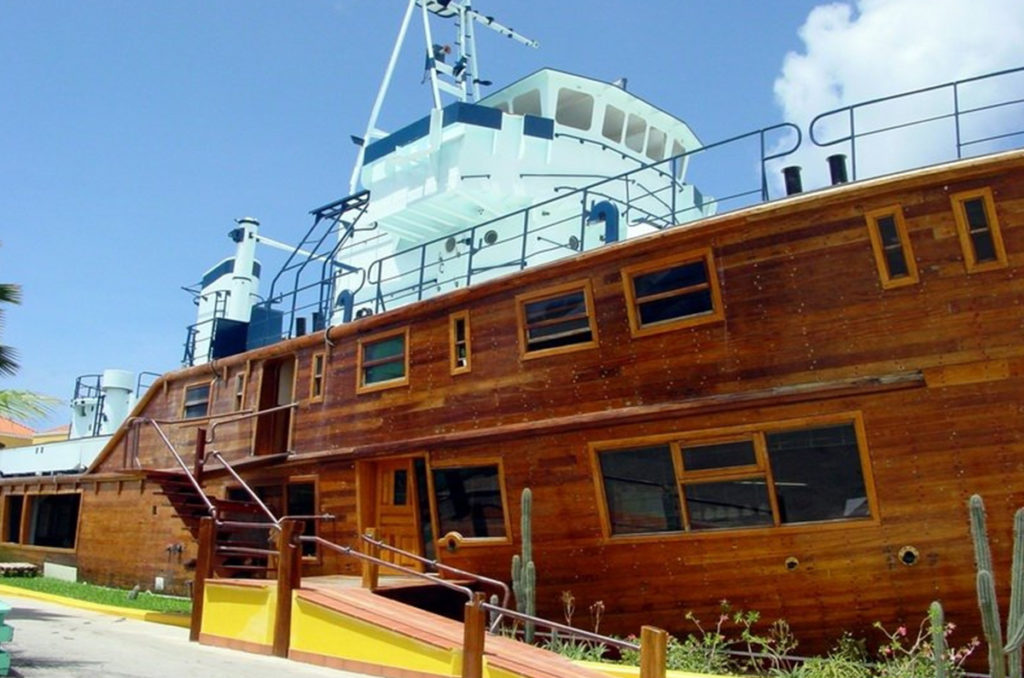 Who strives for the impossible has little competition…
– By Kirsten Kuhnert (Co-Founder of CDTC)
It must have been this belief uniting Dutch, Rudy Pizziolo, Rudolf Jaeckle and myself, to join in this adventure that was destined to be called Curaçao Dolphin Therapy and Research Center.
While Dutch was building the basics for us to start as soon as possible, Rudolf was busy with the founding dolphin fathers of CDTC, Nemo and Mateo, and I sat with the medical board of dolphin aid over the therapy concept.
While I took the role of driving the guys crazy, constantly reminding them about all we had to think of, the job descriptions for everyone we would need were created at night. In Düsseldorf the interviews were conducted to scare the living hell out of the candidates.
We only wanted the best-educated, most experienced, motivated professionals with the funniest personalities. As if this mix was easy to find, it was also necessary to find the needle in the haystack, with someone speaking at least fluent Dutch or German and English, who was willing and able to live on an island called Curaçao, somewhere in the warm waters of the Caribbean Sea.
While writing this, I can feel the excitement of the pioneering times again, and I am still in disbelief that the people we wanted, not only existed in real life but were also willing to live on an island they probably didn't have planned to earlier. My children became the guinea pigs for those practicing, they fell in love with the island that they called a second home and made friends for life. The boat as I still call it, you know this impressive landmark on the Sea Aquarium Park property became my home away from home for the longest time, shared with all therapists in training, the interns, and some future trainers.
Dutch had built the additional accommodations in the back of the ship in record time, for all those puzzling around, and I will tell you what happened when we figured that there was no suitable accommodation for our patients on the island back then.