Professionals at work for you

Office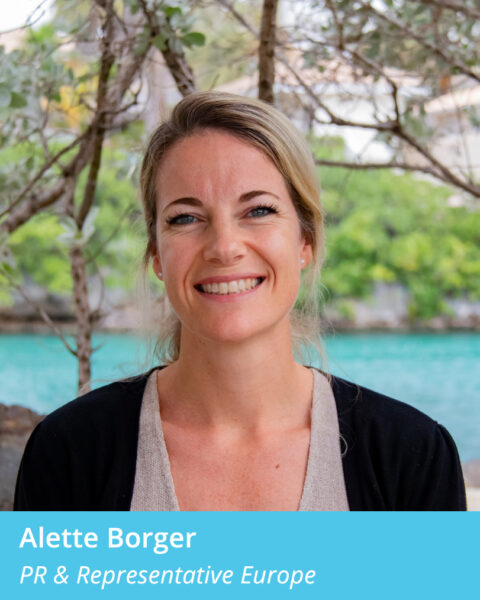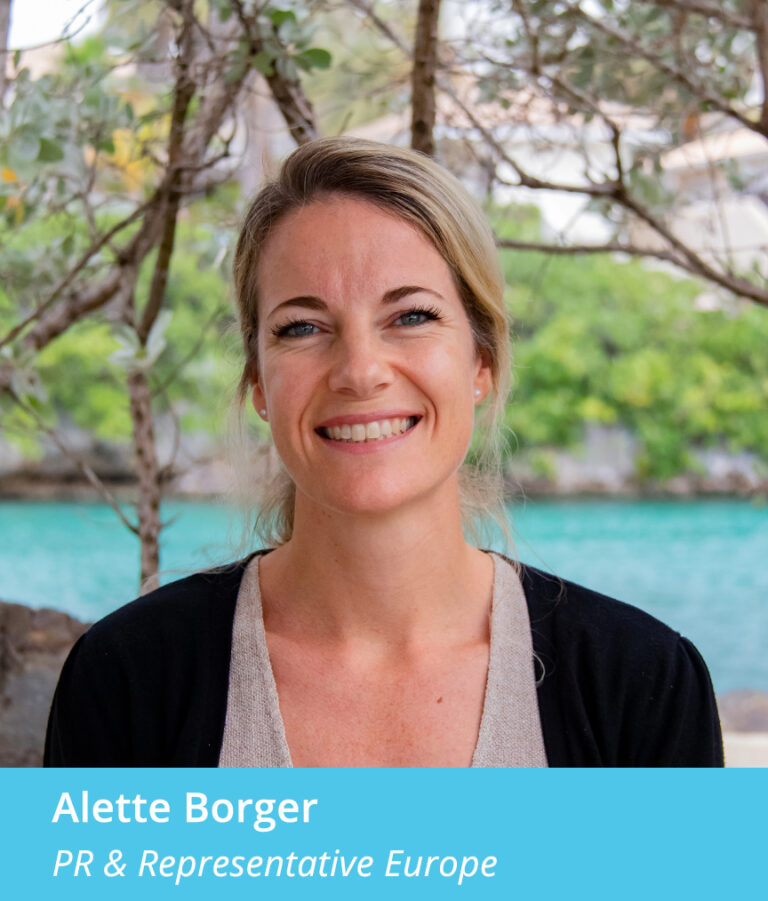 Alette Borger
It is a great honor to be able to manage a special organization such as CDTC.
An organization with highly skilled professionals, each in their field, together providing a very special and effective program that support each participant and his/her family to grow towards a next step in their development. Being a witness and able to contribute to this is a very valuable asset to me.
It inspires me to support and coaching others, providing the best possible organization, to create the foundation for our highly qualified team to be able to perform at their best, in order to deliver the best results in therapy. With the goal to make a difference in the lives of our participants.
"Together we are here to make the difference"
Photo/Video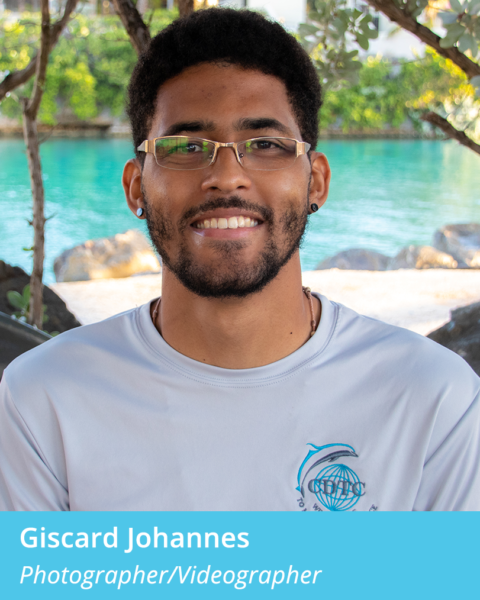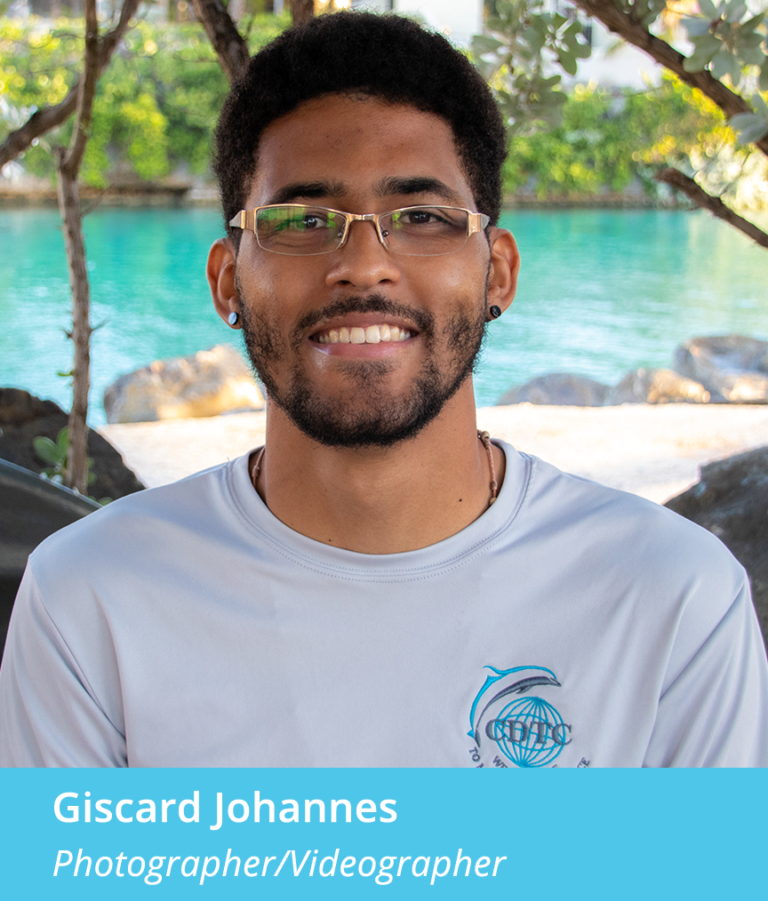 Giscard Johannes
I chose to work here at the CDTC because I have seen the influence that this therapy has had on the patients who come here and undergo this process with us. Also, how much care and attention go into the dolphins [which for me is also super important] was a big factor in my decision to work here. Thus, to see with how much enthusiasm and love the dolphin trainers attend to the dolphins it was a no-brainer. I have always loved animals so the opportunity to work with these beautiful animals every day and to learn so much about and from them is truly a dream. The therapy style here is so different than what you are using in conventional therapy. The time invested in each patient and the work I see each therapist doing for every single patient is quite remarkable. It is this love and dedication to every individual that really makes a difference here at the CDTC. Being able to document this experience as a part of the Photo & Video department is one way, I contribute to making each experience here unique.

Learn more about us
OUR BLOG
Learn more about our center and enjoy reading our blogs feature several topics amongst which our history & the creation of our concept and in the near future more stories that reflect the work behind the scenes, therapist sharing their expertise and more. Please like our facebook page in case you would like to be kept informed about our blogs. New blogs will be featured on facebook as well.
OUR EXPERTISE
The team of certified therapists at CDTC are all highly qualified within their fields of study and bring to the table a wealth of experience and cutting-edge expertise. In order to maintain the highest standards in dolphin-assisted therapy, all of our therapists at CDTC regularly participate in international training sessions to remain at the forefront in the field of rehabilitation therapy.
THE THERAPY
Our unique therapy concept reflects the latest research in the field, and focuses on an outcome-oriented rehabilitation program that is customized to meet the individual needs of each patient. The patient is given the opportunity to interact with these highly trained dolphins while integrating customized therapy programs with specialists that are all leaders in their field.