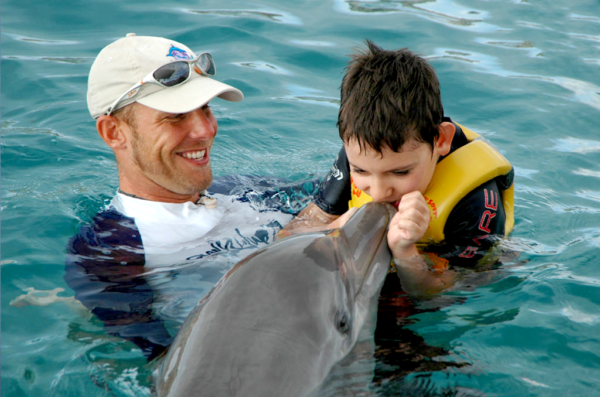 From a vision to reality….first families were welcomed
– By Kirsten Kuhnert  (Co-Founder of CDTC)
In an office in Düsseldorf, I sat together with Kay Evers to interview those candidates, brave enough to reply to the very demanding job description. And I told all of them, "You will only start working on time. The closing time is in the unknown." And this is how it was. We started around 7am and due to non-existing logistics and the work load, we were never done 12 hours later. Everyone did everything! Phone, fax, dusting, cleaning fish buckets, disinfected supplies, the trainers trained, and the therapists gave therapy, family talks lasted for hours. The creation of a therapy report could take the most advanced colleagues 4 to 6 weeks, in other words we were practically administrative geniuses. And since somehow, we didn't feel like having any other home but CDTC, it frequently happened that we ordered something to eat and still sat in front of the office after 12 to 14 hours of work to reflect the day. We were just a group of people dedicated and wildly determined to rewrite the rehabilitative story of our patients, despite of a long work day.
The first families who came, gave us the much-needed feedback after weeks of training, were very experienced in Dolphin Assisted Therapy, and so we simulated two periods of regular therapy. One of the fathers said to us on the second day, "This is the best, I have ever seen." It was a very emotional moment, clearly remembered by those present, and we still work hard to keep it that way.