We are here to make the difference!

Discover how dolphin therapy makes a real, positive difference in people's lives.
At the CDTC, we have created a warm and caring environment where joy is a key factor for success in professional rehabilitation and building self-confidence for every individual.
If you seek to find a tailor-made, intensive rehabilitation program, where the focus lies more on the strength of the individual rather than the underlining deficits, then CDTC can help achieve your goals.

"We believe that anything is possible"
THE THERAPY
Our unique therapy concept reflects the latest research in the field, and focuses on an outcome-oriented rehabilitation program that is customized to meet the individual needs of each patient.
THE TEAM
We are proud to have an international team of experts, all renowned in their fields of rehabilitation, who work together with CDTC's highly trained therapy dolphins that were specially chosen for their unique characteristics. Together they work to raise the bar on standards in therapy.
THE RESULTS
Dolphin Assisted Therapy at CDTC has provided measurably successful results for thousands of patients with Cerebral Palsy, Down Syndrome, Autism and a vast range of other disorders, as well as patients with Depression, Cancer and PTSD.
Ein Ort, wo ganz viel Liebe spürbar ist, egal ob für Mensch oder Tier. Perfekte Therapie, besser geht nicht. Danke für alles, ihr habt die besten Therapeuten und die glücklichsten Delphine. Die dolphin suites sind sehr nah, schön familiär, ein Wohlfühl Ort für die ganze Familie.
Norah heeft heel veel aan de dolfijn therapie gehad! We werken op het ODC en thuis hard aan alle tips die we vanuit het cdtc hebben meegekregen! Na de dolfijn therapie maakte Norah veel beter contact dan voorheen! Voorheen liep ze veel met haar hoofd naar beneden. Nu kijkt en beleefd ze de wereld meer om haar heen! Ik ben super trots op Norah! Heel erg bedankt voor alle tips en handvatten die we hebben gekregen
A tailor-made personal therapy schedule was set up based on my situation. Due to my physical disability I mainly experience tension and stiffness of my muscles and joints. Alongside of this I also have problems controlling my movements due to a vestibular issue. During therapy I learned to gain trust in myself and my body again and managed to relax more often.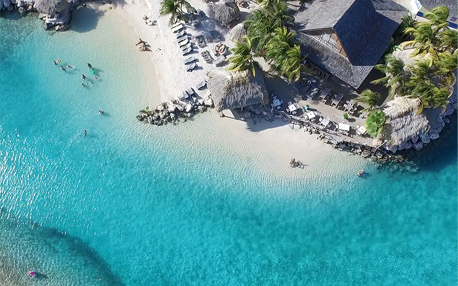 Curaçao was selected as the best location for a dolphin assisted therapy center because of its unique combination of a year-round tropical climate, rich diverse marine life that permits a natural open water environment for our dolphins, high medical standards and good international flight connections.
And of course, Curaçao has everything that you dream about on a Caribbean island paradise, like beautiful sandy beaches, warm tropical breezes, waving palm trees and that mesmerizing aquamarine blue water. For many of our guests, just being here is already a relaxing experience, which is a great starting point for our therapy.
After having received approval from your regular doctor or therapist, you can apply for the dolphin assisted therapy program at CDTC and begin to explore an accessible path to meet your goals.
Feeling inspired and want to learn more about our program? Download more details now, or share information with someone who is important to you.